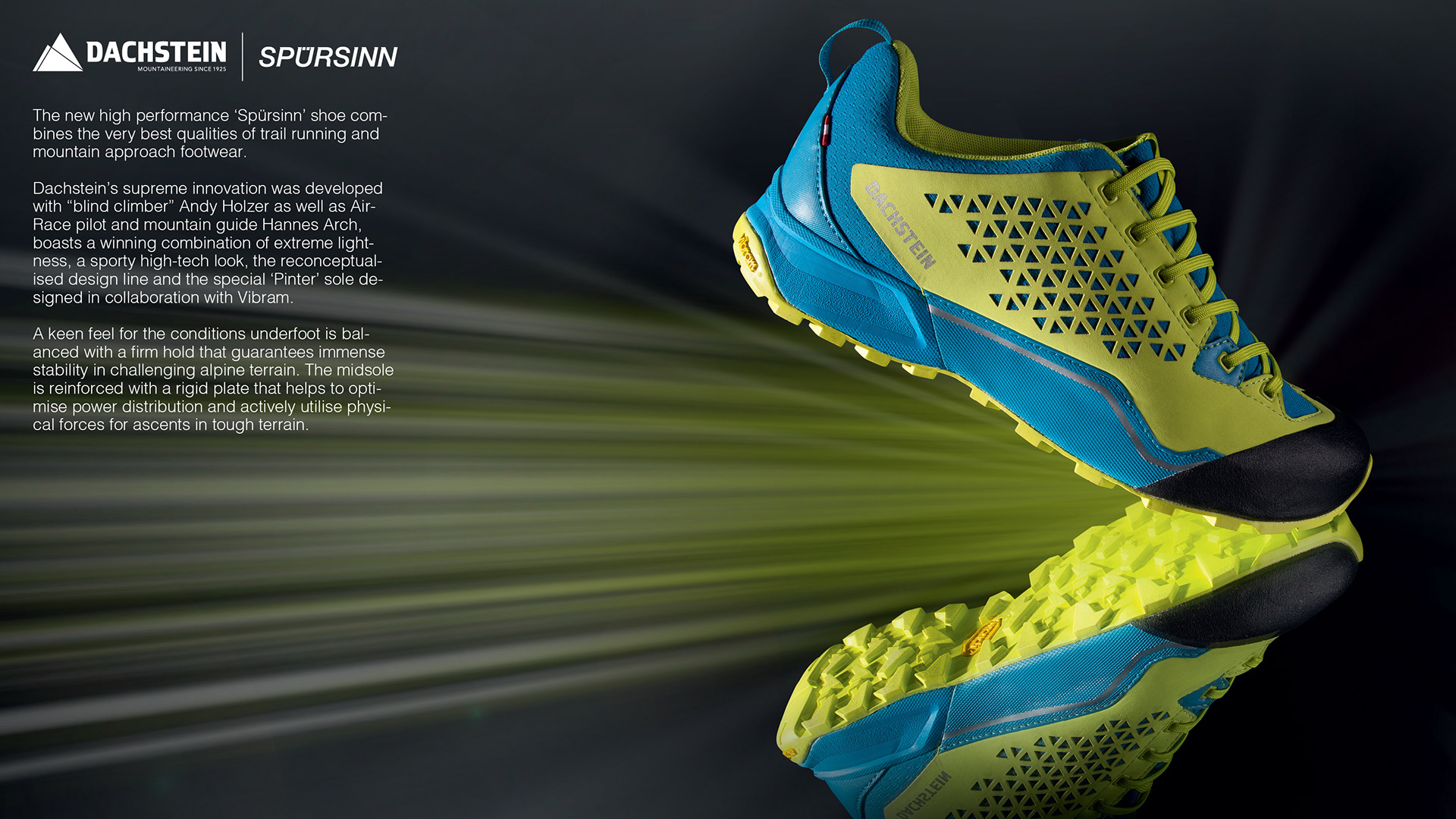 The new high performance 'Spürsinn' shoe combines the very best qualities of trail running and mountain approach footwear.
Dachstein's supreme innovation was developed with "blind climber" Andy Holzer as well as Air-Race pilot and mountain guide Hannes Arch, boasts a winning combination of extreme lightness, a sporty high-tech look, the reconceptualised design line and the special 'Pinter' sole designed in collaboration with Vibram.
A keen feel for the conditions underfoot is balanced with a firm hold that guarantees immense stability in challenging alpine terrain. The midsole is reinforced with a rigid plate that helps to optimise power distribution and actively utilise physical forces for ascents in tough terrain. 
"Imagine you were blind you´d want to climb a mountain. Who is your most essential partner? Your senses."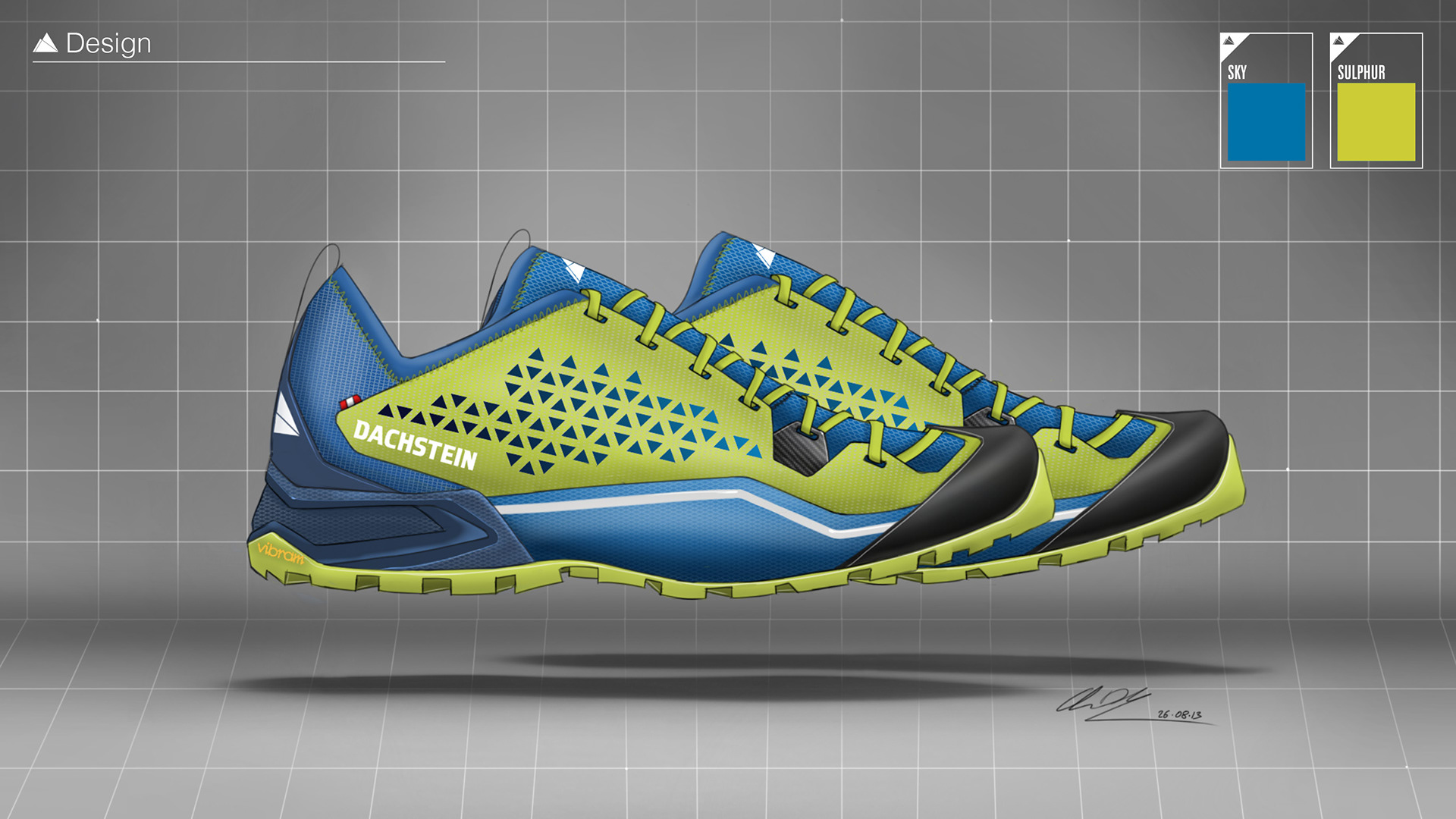 "The feedback you get from a blind climber and a race pilot is just phenomenal."
"The shoe is the direct link between my body, my skills, to the ground, terrain, to this world. If the shoe is cheating, it´s cheating the world image in my head. That´s why it´s so important."

- Andy Holzer
"If you are out in a lots of different terrain, you´d normally need a lot of different shoes. But if you want to get used to one shoe, you want the shoe to be part of your foot, than you need to feel the ground. No comprimise, all in one and perfect for my style of training." - Hannes Arch