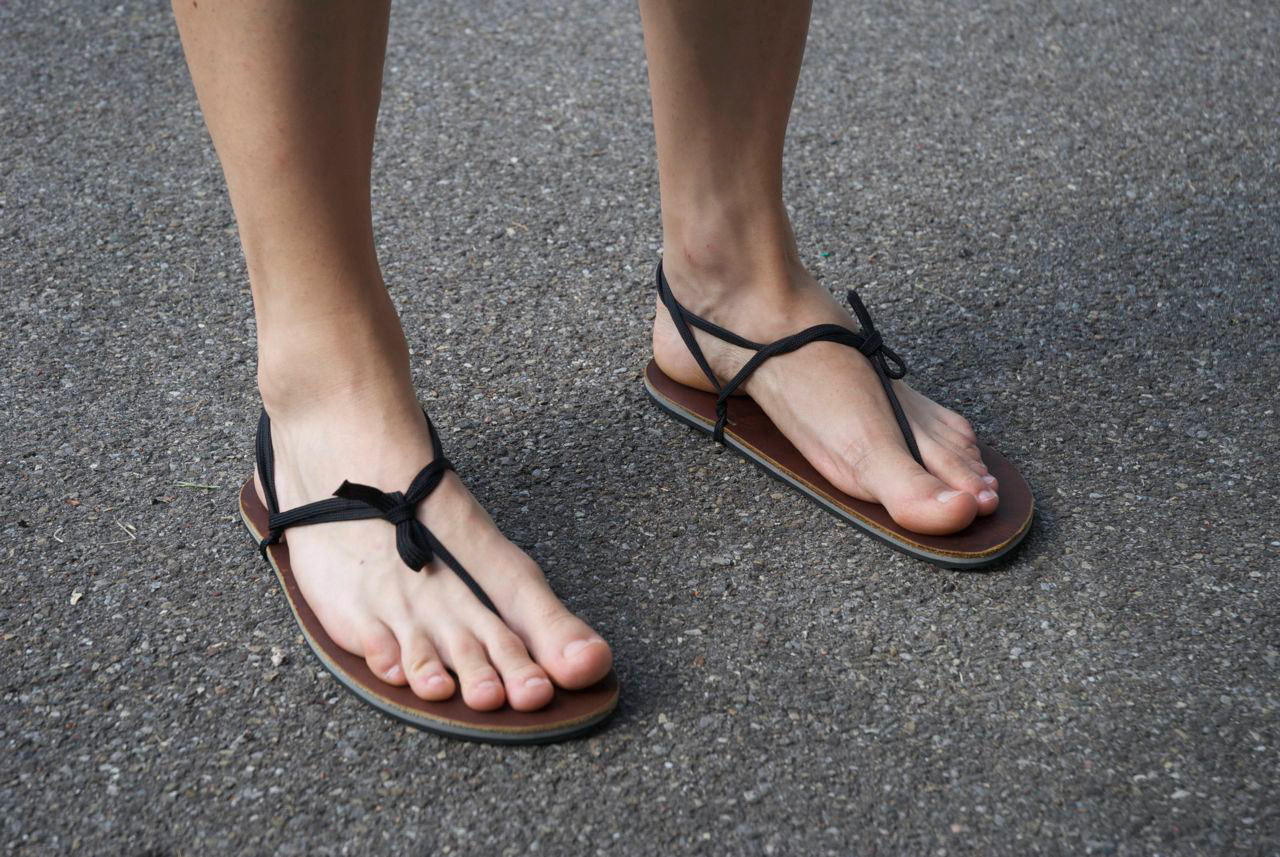 My first diploma DYNAMIC FOOTWEAR hasn´t stop me from pursuing minimal footwear and barefoot running. This quest is far from over.

I had the wonderful chance to make my own Huarache sandals, with professional help, materials and machines. Old School Hercules sneakers made the modern way.

Huaraches are a type of Mexican sandal. Huaraches are originally made from woven leather. The leather is traditionally hand-woven.
Huarache directly translates into English as sandal. They are still worn by the Tarahumara, indigenous people of northern Mexico who are renowned for their long-distance running ability. Original lacing method goes over the ankle, but they are also easy to wear as a flip flop.
I had the chance to use the great MAMMUT FOOTWEAR facility to experiment with my first self-made HUARACHES.
From the wide range of materials I chose a thing 4mm Vibram outsole, 4mm of PORO (compression EVA) midsole and a 2mm oiled full grain leather.
Normally Huaraches are nothing more than some rubber and leather but I added a PORO midsole for enhanced walking. The shoe itself is very flexible and moves with your foot on every stride.
Special thanks to: Fabio, Marcello and Saverio, les tres italianos!