" As a professional athlete you have to care about the details, because this is what seperates you from the rest."  - David
Industrial Design Diploma | Christoph Döttelmayer 
ID2 | University of Applied Arts Vienna | WS 2012/ 13
The Mammut Eismeer DL is the first signature shoe in the outdoor sports industry. 
Created for David Lama, the young and successful climbing professional from Austria.
The design process was about transforming his personality and passion for climbing into a product. To help him perform at the highest level and to give him the edge in mountain sports equipment. With new methods in production, the shoe is cut and tailored to his exact specifications, making it the lightest, warmest and most versatile alpine climbing boot. 
100% handmade in Austria. 
David was born 4. August 1990 in Innsbruck.
As a junior, David Lama did it all. In 2003, aged 12, he conquered an 8b+ route – the youngest climber to achieve this in the history of the sport. And that was just the start. Aged 15, Fuzzy was junior world champion and twice winner of the European Youth Cup. With that, he took the step up to senior level and became the youngest ever competitor in a climbing World Cup event. It goes without saying, then, that Lama is the biggest young talent in the international climbing scene, with his aggressive style continuing to push boundaries. After 13 years on the competition circus, David takes a break to focus on his alpine adventures. 
" To me climbing is way more of an art than a sport. When I stand infront of a 1000m phase and I can just draw my own lines, this is more art than sport." - David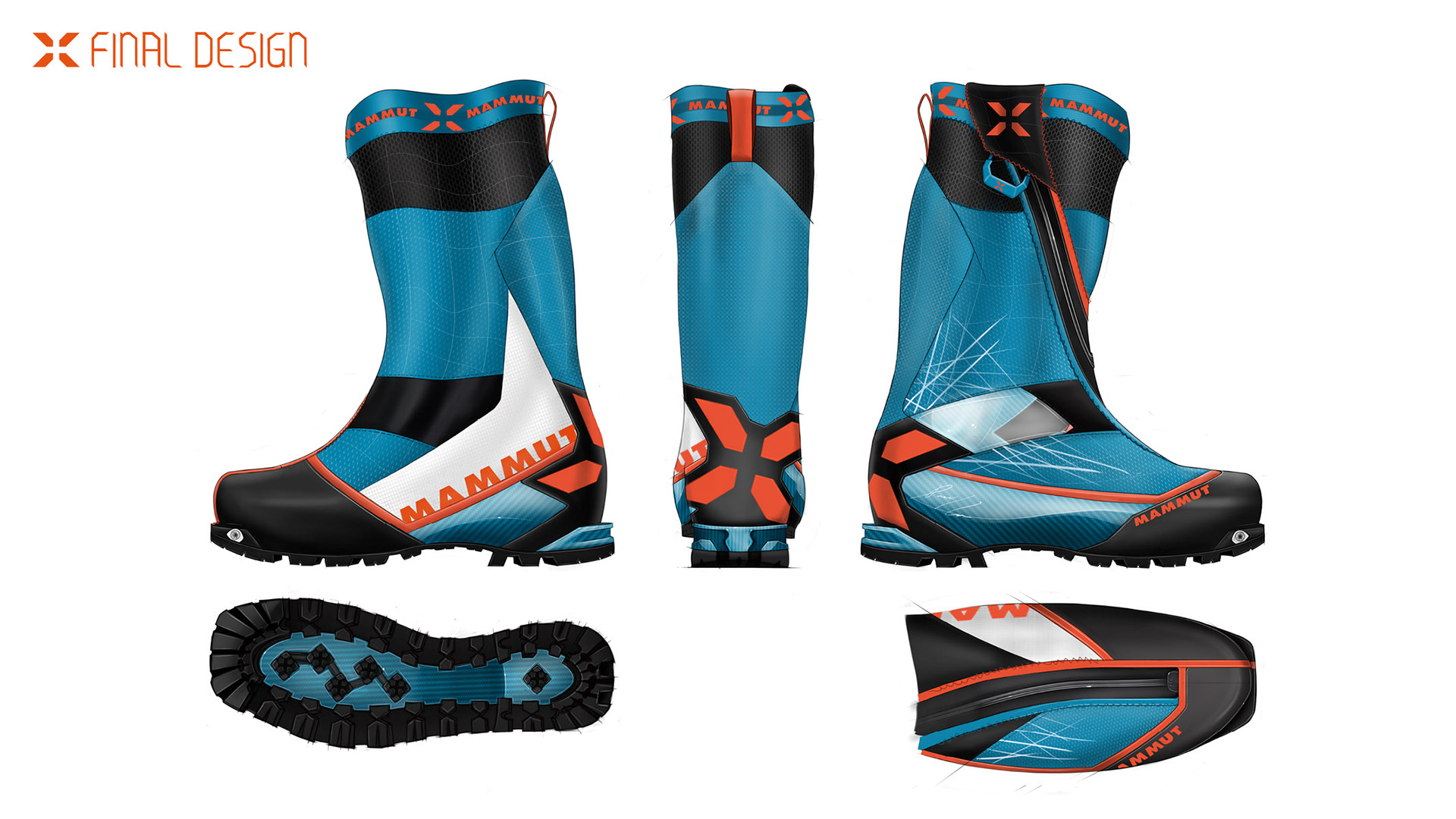 The outer shell is made out of carbon fiber. The strongest and lightest material. It provides the right stiffness thus protecting his feet from the elements.
David uses his skies for approaching remote mountains walls.On the search for something that did not excist David built his own binding mechanism on his crampons to be used with mountain boots rather than having an additional pair of ski touring boots. So far he also carried around two pairs of shoes, too much weight for extreme expeditions.

With this input we wanted to integrate the Dynafit inserts/ binding system into the EISMEER DL. A combination of the lightes sky touring boots and alpine climbing shoes.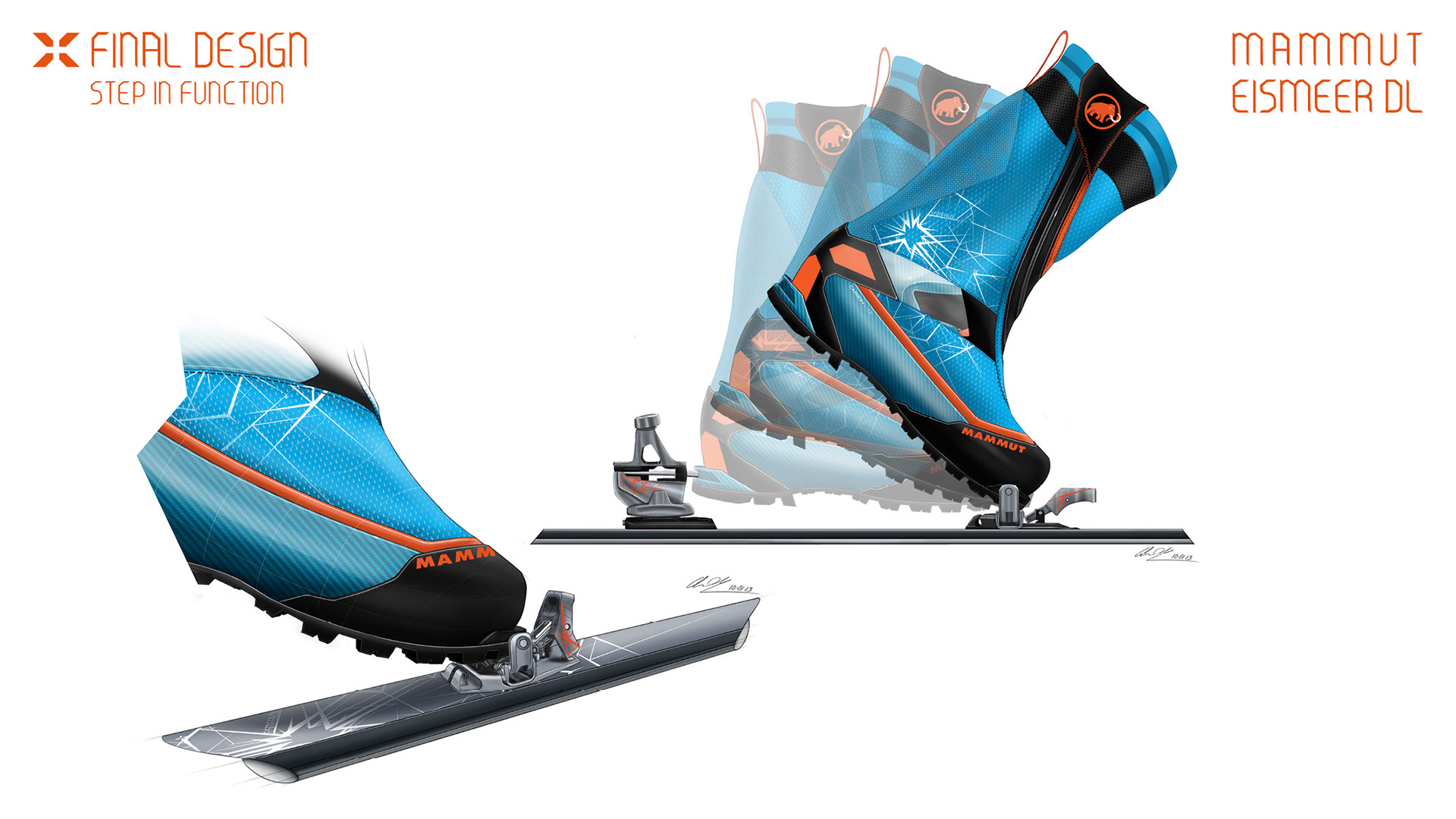 " When I met David the first time I was stunned by his passion and his attention to detail. We knew right then, we would create the next ultimate alpine climbing boot." - CD
The inner bootie is molded to the shape of his foot. With a new technology in ventilation it dries much quicker to keep his feet warmer. Witch is critical to overall comfort.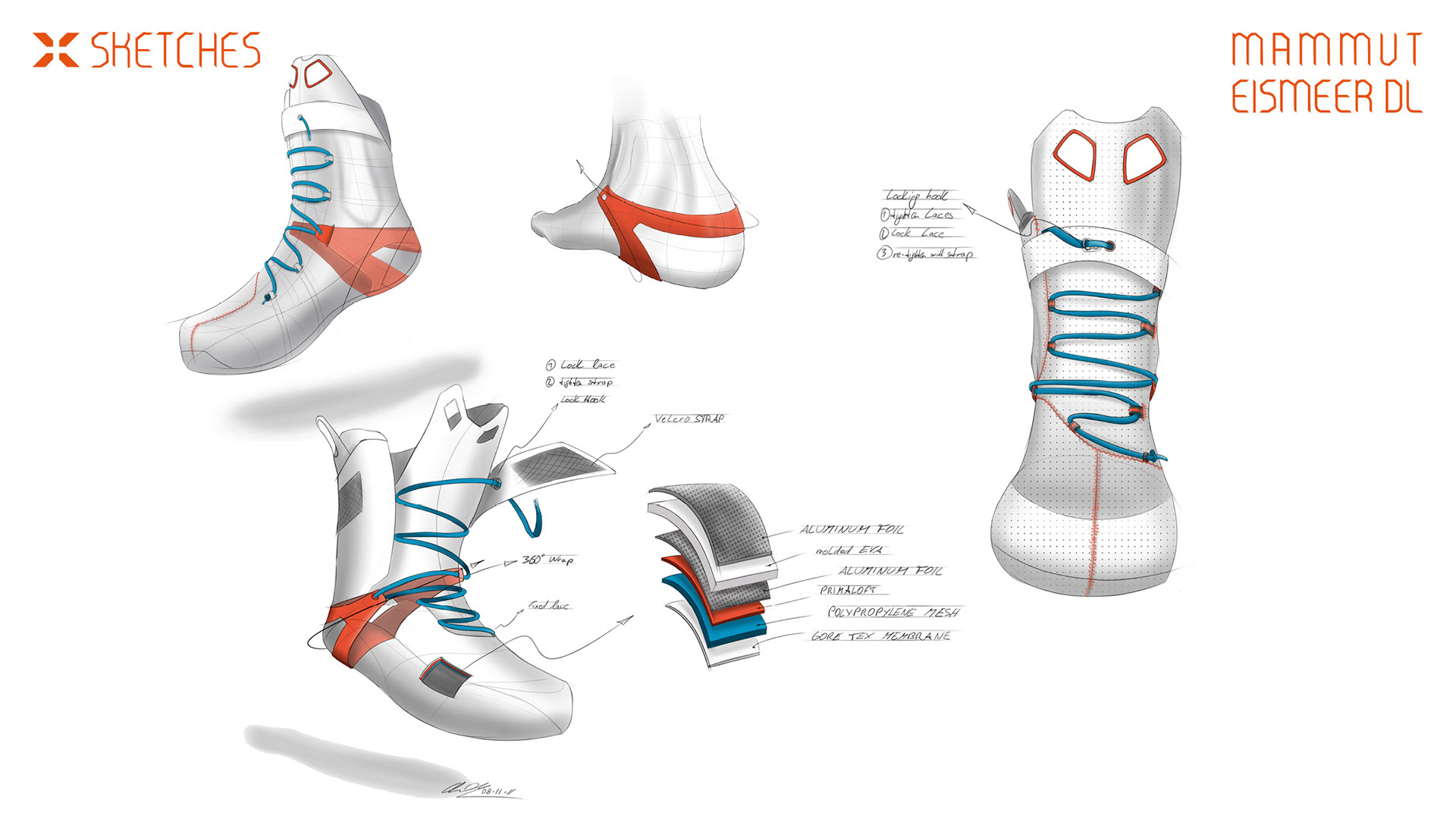 " If I could I would out the crampons right on my feet, which I can´t because of the cold.This shoe should perfectly fit my feet." - David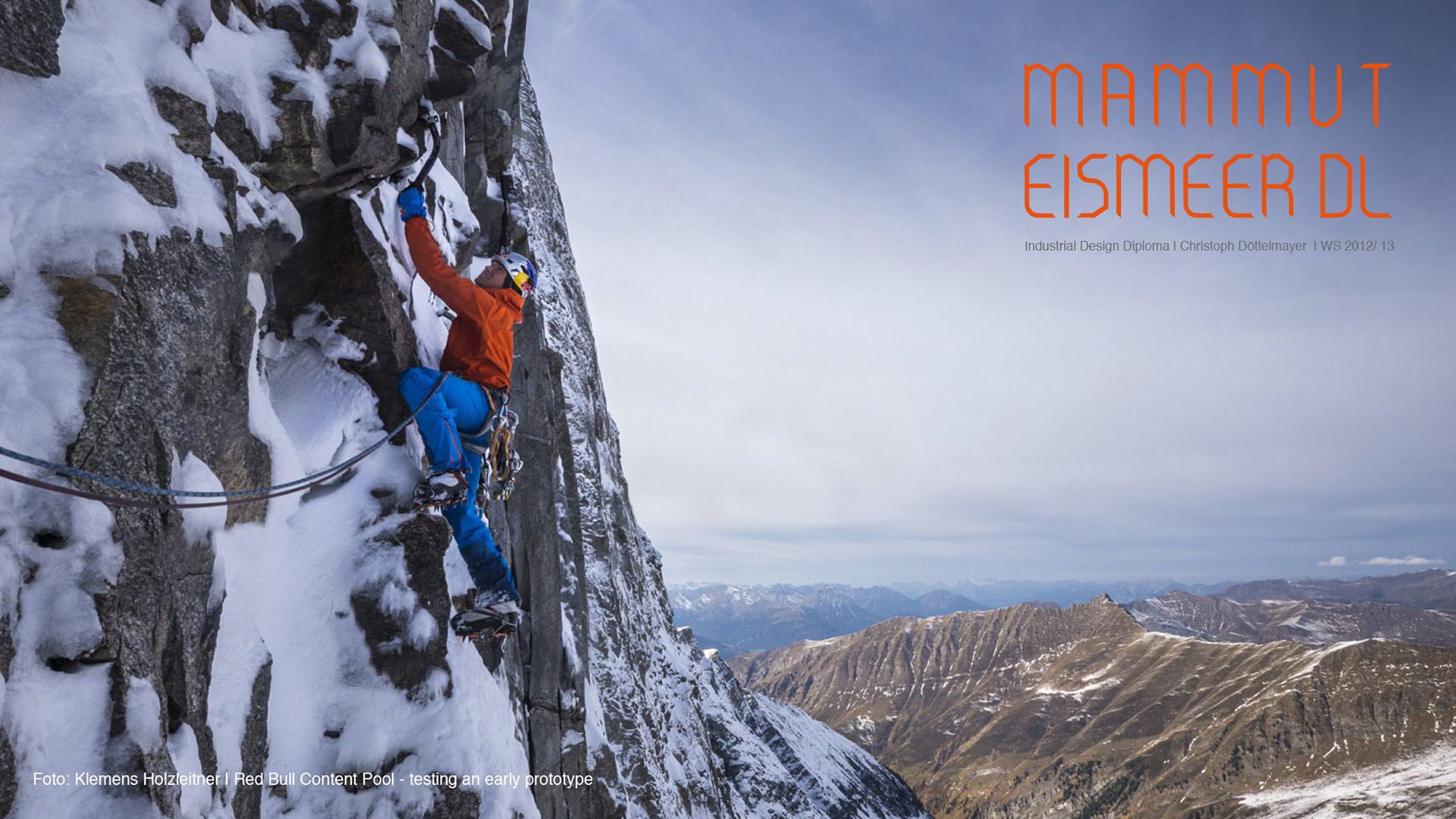 " It´s not important if the name is on the shoe. The performance should just be perfect for my style of climbing. It´s something for expert that go into extreme conditions. That´s what I love about this project." - David