First project of my Mammut internship 2011 in Switzerland.
Light weight hiking boot inspired my Mammut´s ski touring outfit and it´s best selling shoe the Teton GTX.
I was involved in all product stages, from design, color-ways, sampling to testing.
The T Aenergy GTX, makes use of significantly more technological materials making it both lighter and more durable. The comfortable fit remains the same with the addition of high-quality hybrid shell material. The design is a composition of soft interior and robust exterior materials. As a result, the shoe is only hard where it needs to be and can easily adapt to the anatomy of the foot. An EVA wedge with the integrated Mammut Rolling Concept in the sole provides for a controlled and gentle stepping motion of the foot. The proven Base Fit lacing system ensures that the shoe is securely attached to the foot.
In addition, the shoe now features individually cushioning Memo Foam, the scale-like designed Vibram® Scale sole, protective rubber tips and the functional Gore-Tex Performance Comfort Footwear Membrane. The latter provides an improved climate in the shoe without affecting the waterproofness of the show.
The Mammut T Aenergy GTX is available for men and women and all these features make this the perfect boot for backpacking and walking.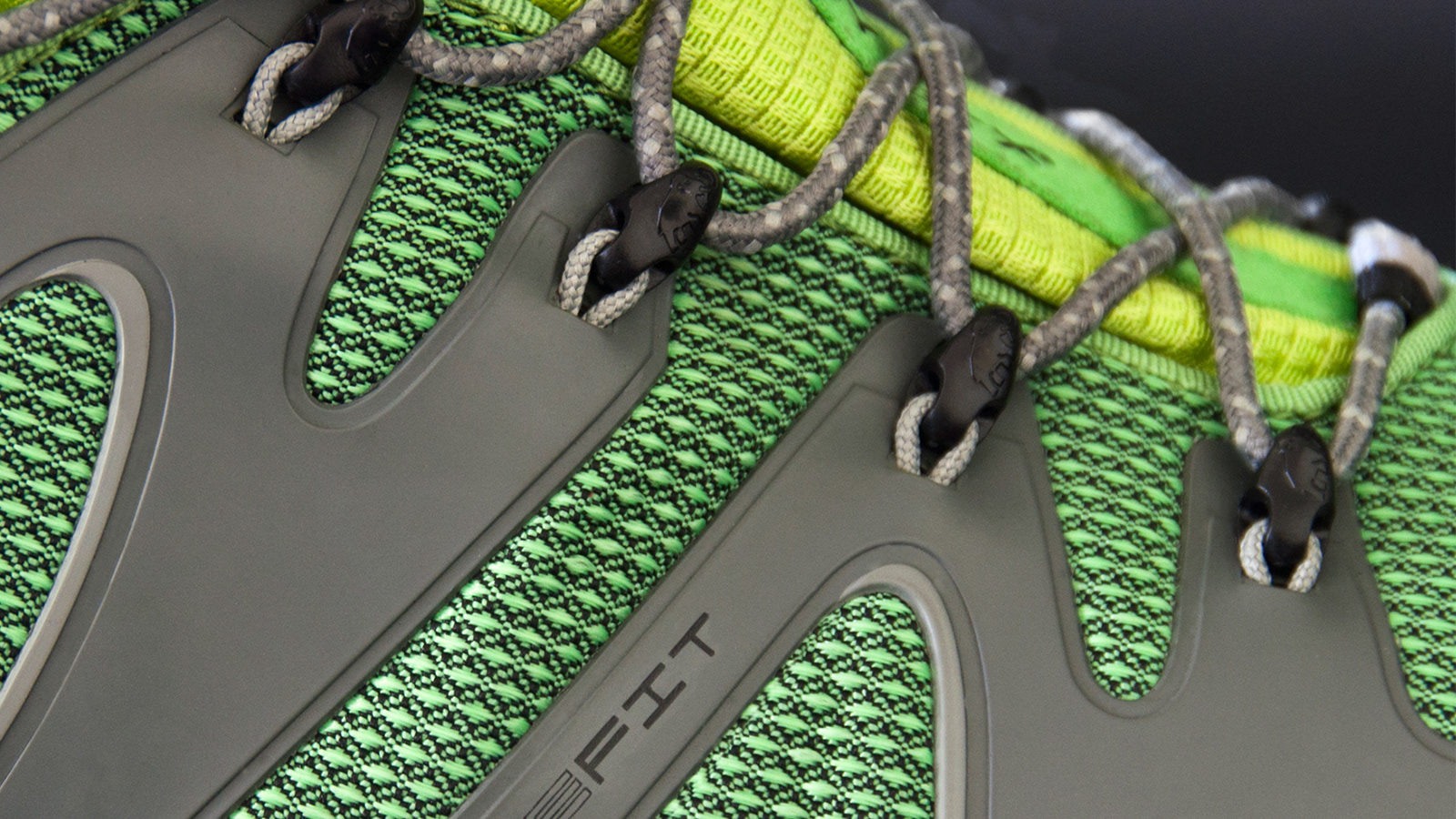 3rd round sample color-ways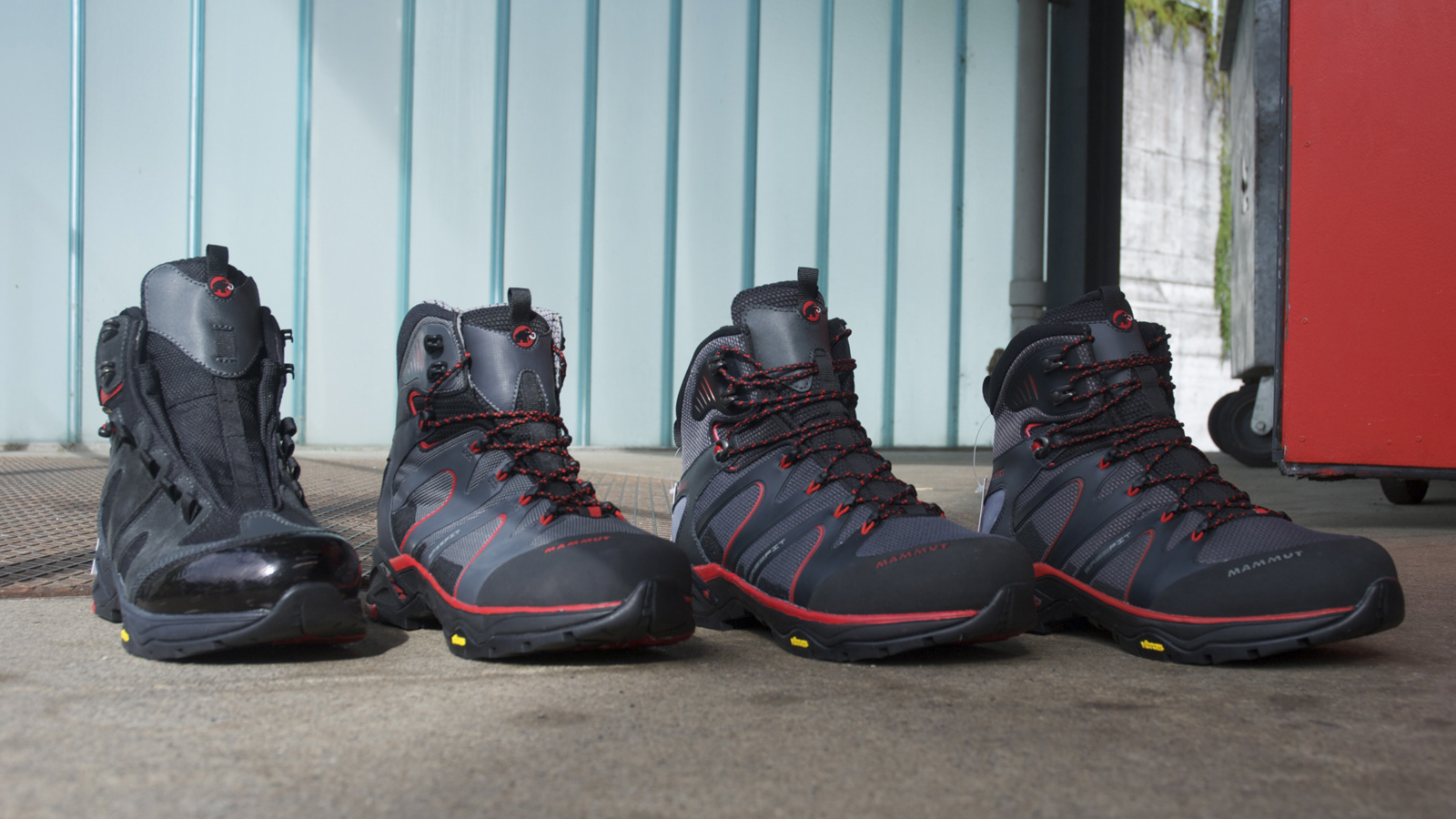 sample stages from first sample to 3rd round sample