The problem with computer gaming today is, it needs screens.
<p "color:="" #666666;="" font-family:="" helvetica,="" arial,="" sans-serif;="" line-height:="" 14px;="" margin:="" 0px;="" opacity:="" 1;="" padding-bottom:="" padding-top:="" -webkit-text-size-adjust:="" none;="" background-color:="" rgb(255,="" 255,3rd="" semester="" team="" project="" -="" winter="" 2008="" 9="" they="" require="" us="" to="" be="" staring="" at="" a="" screen.="" need="" in="" special="" placesMobility, Immersion and effortless interaction are key to the future of gaming.
Roger Federer for the match point?
Dream about running side - by - side with Usain Bolt?
Use the intuitive palm straps with the information fed from the Urban Performance, sensor - injected sport shoes - all displayed on the heads-up display of your augmented reality - visor. Play with your friends around the world, using smart phone technologies.
You pick the sport, you pick the venue - with UP - your Urban Performance.
The only thing you have to get used to is the audience!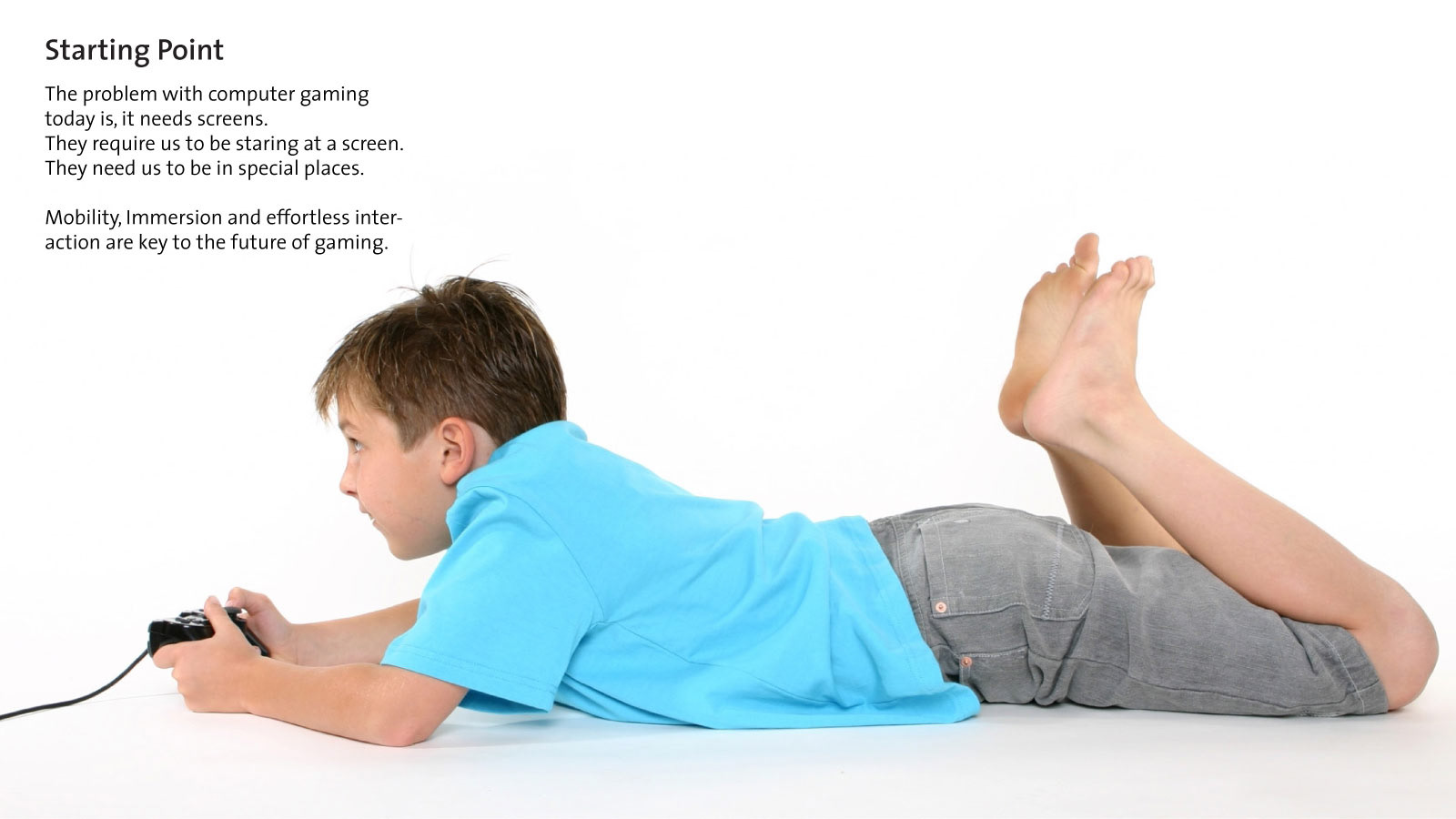 6th Semester Team Project - Summer Semester 2010
Industrial Design 2 - Studio Esslinger
University of Applied Arts Vienna

Mentored by Hartmut Esslinger, in a team with:
Jessica Covi, Tamas Nyilanszky